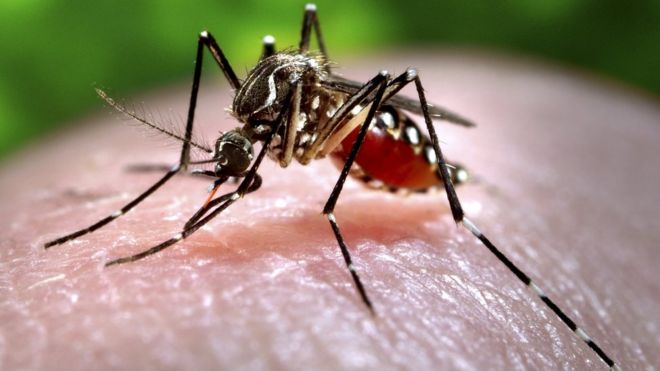 Since the beginning of the new year everyone around the world has become familiar with a four letter word that not many of us had heard before: Zika. In Nicaragua, the first cases were reported in January and the numbers continue to rise as the ministry of health (MINSA) is doing everything they can to control the mosquito population. Cassie recently shared a photo of a fumigation that takes place regularly in our neighborhood. Recently, I (Kevin) had the opportunity to engage in a lively debate with a group of Nicaraguans about the virus and what it says about our world. I wanted to share some of their talking points with you, the reader. I do so for two different reasons. The first being that I think it is helpful for our global community to create a broader perspective which includes voices which may not normally be given a space to be heard in our fearful news climate. Secondly, it appears that Zika, like other diseases such as West Nile has already lost its appeal, and I think it is good for us to ask ourselves why.
In general, Nicaragua is a news loving country. Newspapers are delivered and sold at stop lights, the country has two 24/7 news stations dedicated to the 6 million people who live here and talk radio and neighborly conversation concerning local and global events are a part of the culture. It must also be noted, that due to many of the ways that the USA has involved itself in the country, many Nicaraguans look to receive global news from places like Britain, Cuba, Canada, Russia and the rest of Latin America.
Back to Zika. Throughout this lengthy conversation I was often spoken to as though I represented my home culture and all that it consists of, the good and the bad. I was blamed for not obtaining a cure due to the fact that I would not profit from such a drug/vaccine. I was blamed for not caring about the poor. I was accused of treating the developing world as a tool to gain wealth as though I headed up a large multinational conglomerate. I was asked to find a cure for the disease along with a cure for AIDS, malaria and all the other horrible and painful ailments that affect our world. During the conversation I was able to obtain and understand the following major points of the conversation as it relates to the theories and horrors of Zika:
First off, it is really not about Zika, at-least not in our context. Instead, it is about microcephaly and the ways in which large populations in Brazil are suffering from the effects of microcephaly and the fear that is felt from this horrible defect which is developed during gestation.
A large majority of Nicaraguans believe that the high cases of microcephaly which are claimed to be associated with the recent outbreak in Brazil were and are being caused by a subsidiary of Monsanto called Sumitomo.
Zika may not be the actual reason for the breakout of microcephaly, but instead, the outbreak is being used as a way for a large corporation to avoid taking responsibility for this outbreak of microcephaly.
I left the conversation feeling somewhat shocked and a little frustrated. I had little knowledge of what my Nicaraguan friends referring to. I therefore took it upon myself to piece together the puzzle that they had laid at my feet. Below I have provided links to various sources that I have found helpful. At this point, I am unsure of what to believe, I only hope that we find ourselves in a world that is being constantly being made more just.
The original article which was published in relation to a report presented by Latin American doctors:
http://secondnexus.com/ecology-and-sustainability/zika-is-not-to-blame/
An analysis of the Secondnexus article:
http://www.snopes.com/zika-microcephaly-outbreak-pesticide/#
The WHO fact sheet as it relates to Zika:
http://www.who.int/mediacentre/factsheets/zika/en/
A brief, but seemingly concise history of the Zika Virus:
http://www.cdc.gov/zika/about/
The CBC weighs in:
http://www.cbc.ca/news/health/microcephaly-brazil-zika-reality-1.3442580